NMLS Pre-licensing 20 Hr. Comprehensive PE June 8 9 10th
Our Next Class will Be on June 8th 9th 10th


Our Class is limited to 25 students.


We only have 10 seats left for the June training
Why Choose Capstone Institute?
Start the short video and learn more about Capstone; what national lenders use them , and interviews with their instructors and students.
The NMLS national & UST test will probably be the most challenging test you'll  ever have to face.  Some school providers offer this as 2 day event to save money on instructors and classroom space.  With apologies Capstone Institute can't ethically change its 3 day program to a 2 day program to save money and still deliver training at our level of quality.

 
After registering you'll have access to your online manual. 

You'll receive your printed manual, practice tests and case studies on your first day.

 



Future Training Dates:   

Class size is limited to first 25 students
June              8-9-10th       

        T
here are 13 seats left for June
July               13 -14 15th
Aug                 3-4-5th
If calling after business hours please leave your contact # or e-mail address with our live answering service. Our staff will contact you the next day to answer your questions and assist you in  registering for this training.
NMLS requires as a precondition of being licensed as a loan originator, that all individuals at a minimum take an approved 20 hour course of instruction and then pass a combined test referred to as the national test and the Unified State Test.
Capstone is one of the few training institutes in the United Sates that offers this training in a live classroom environment with you and your instructor physically in the same classroom.
IMPORTANT :


The NMLS National & Unified State Test."UST"  has changed.


See the New Test Topics Here
View Prometric Testing Centers around Atlanta and the USA


Click Here  √ To View Test 
Centers
School Tuition Is $349.00
Friday:                 8:30 AM to 5:30 PM
Saturday:            9:00 AM to 5:00 PM
Sunday:               9:00 Am to 4:30 PM


For Best Corporate Rates go to : www.Hotwire.com

Select: Sandy Springs or Dunwoody as your city.
[/vc_column_text][/vc_column][/vc_row]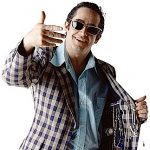 Be leery of schools advertising unrealistic 90 % passing rates and the lowest prices.




No schools have a continuous and documented  90% passing rate on the NMLS national examination.
IF IT WAS EASY
EVERYONE WOULD PASSED THE FIRST TIME



The national average for passing the first time hovers around 64% to 68 %
We challenge any school who claims to have a 90% or
better passing rate on the NMLS national test
If this training was easy everyone would be passing. Don't fail your testing and have to pay again for refreshing training plus the cost of retesting.
Scotsman's Guide is reporting that the best way to prepare for the National Test & Unified State Test is not with online training but by sitting in a real classroom with your instructor in front of you. Online training works well for some people , but for many others not so well.
If English is your secondary language or you dislike being rushed through with online training, please consider attending our classroom training in Atlanta GA.
Not every person passes their test the first time.  Even at Capstone Institute!
GOOD News! Capstone is the only school that allows you to retake the class again free if they're seats available if you take your test within 30 days of completing our training
We limit our class size to 25 students so register early.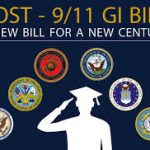 This training is covered under the G.I Bill of Rights
Contact your Veterans administrator for instructions on how to apply for tuition reimbursement.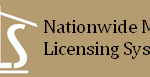 Total Licensing Fees For Loan Originator in GA
After completing your $349.00 Capstone Institute training you'll need to pay for the following items which are all paid directly through the NMLS website:
These fees do not have to be paid all at the same time:
$110.00 National Test Including the Unified State Test
$130.00 NMLS processing fee
$ 15.00 Credit report
$ 36.25 Criminal Background check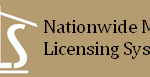 20 HOUR NMLS APPROVED COURSE # 1121
If you're going to take pre-licensing training with any school,  you must get your NMLS ID # and read  your handbook.
20 Hr. SAFE ACT, Comprehensive PE, NMLS # 1121
Learn how to get your personal NMLS user account
View your NMLS Originator's Handbook
We try to schedule our training the first weekend of every month at our training facilities in Sandy Springs, Georgia. Future classes are shown at the bottom of this page. You may register and pay on-line or call our offices at 888-254-3431.
We set our class limit at 25 so please register as early as possible to reserve your seat.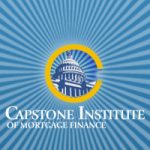 ARRIVE NO LATER THAN 8:30 ON YOUR FIRST DAY
If you're just starting your career in the mortgage industry or returning, you really need to understand there's a reason why only about 63% of people taking the national and UST test pass. The NMLS national test is extremely tough and previous mortgage experience really doesn't give you much of an edge.
Many of our students have never been in any type of banking job before and their passing rate with our instruction and materials are equal to experienced loan originators who are re-entering the mortgage business.
Online programs have learning challenges. The teacher-student interactive experience is a technology nightmare for online courses. Nothing works better than a live class, with your instructor in front of you, and who has time to take your questions and answer them on the spot.
In our 3 day training format we have the time to allow our students to ask lots of questions, and take lots of practice tests.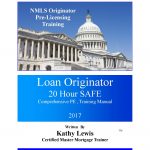 In order to meet pre-license education requirements, most state-licensed MLOs must complete at a minimum 20 hours of NMLS-approved education and must then pass the national NMLS test component.
The NMLS requires all educational providers to cover the following areas of mortgage education.
3 hours of federal law and regulations
3 hours of ethics, including fraud, consumer protection, and fair lending issues
2 hours of training related to lending standards on nontraditional mortgage products
12 hours of undefined instruction on mortgage origination.
Additionally your training will include getting you prepared for the Unified State Test.
The Unified State test is made up of 25 additional questions that are combined with your 100 question national test. We'll cover all this in detail during your training.
When you arrive the first morning of training you'll receive you printed manual, and all your case studies, homework and practice tests.
We don't have a magic training book that covers all the questions that could be asked on your national test & UST and no other school does. We believe that our course materials and instructors are superior to any other training provider.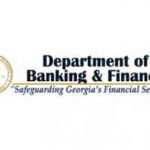 VISIT AND VIEW THE GEORGIA BROKER REQUIREMENTS
Become a Licensed Broker as soon as you complete your MLO requirements.
We'll advise and show you how to file for your brokers licence
View Georgia's Broker & Lenders Requirements
Individuals may now apply for their Georgia Mortgage Brokers License without 2 years of industry experience.
Capstone offers a non required class on Georgia Mortgage Laws and Compliance which we strongly advise new Broker applicant to take before applying for the Georgia license.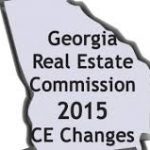 Visit The GA Real Estate Commission and check Your CE
Visit the GA Real Estate & Insurance Commission and check Your CE standings. Capstone Institute is one of the approved GREC educational providers whose certificate of completion can be substituted for 2 years of mortgage experience.
There is $50.00 fee to transfer 20 hours to your GREC – Post Licensing or CE account.