MORTGAGE TRAINING
& EDUCATION COURSES
Obtain the skills and knowledge needed
to excel in the mortgage industry.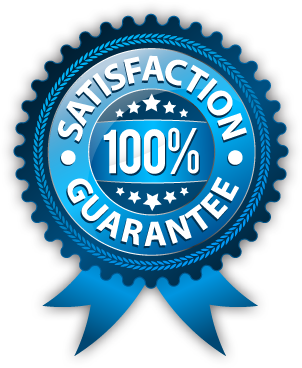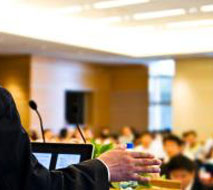 Required Loan Originator
Pre-Licensing Training
20 Hour Pre-Licensing Training In Atlanta Georgia / NMLS Approved
Enjoy the benefits of sitting in a real classroom with a mortgage industry expert as your trainer
Our live classes are scheduled throughout the year at 3-week intervals in Atlanta.
Learn why our 3-day classroom training courses are far more efficient than any online school.
Mortgage Loan Training Courses
Mortgage Loan Processor Training
Our mortgage loan processor training courses are designed to help individuals develop the skills and knowledge necessary to effectively process loans. The course focuses on topics such as loan documentation, underwriting guidelines, and customer service. In addition, the courses cover basic math skills, computer skills, and interpersonal skills that are essential to complete your job. Upon completion of the course, individuals should have a good understanding of the loan process and be able to effectively communicate with customers.
Mortgage Underwriting Training
In the mortgage industry, underwriting is the process of assessing risk and determining whether or not to provide coverage. As such, it's a critical part of the mortgage industry. Underwriting training courses help mortgage loan professionals to hone their skills and knowledge in this important area. The courses cover a wide range of topics from risk assessment methods to loan contracts and policy wording. By taking our underwriting training courses, loan professionals can gain a better understanding of how to properly assess risk and make sound coverage decisions. In today's increasingly complex mortgage market, our underwriting training courses are an essential tool for anyone looking to start or further their career in the mortgage industry.
FHA 203(k) Training
The Federal Housing Administration (FHA) is a government agency that provides mortgage insurance on loans made by FHA-approved lenders. One of the agency's most popular programs is the 203(k) loan, which allows borrowers to finance both the purchase and rehabilitation of a property. If you're interested in becoming an FHA-approved 203(k) lender, you must first complete a training course. The course covers all aspects of the program from eligibility requirements to loan limits. It also provides an overview of the underwriting process and includes a case study to help you apply what you've learned. After completing the course, you'll be able to offer this valuable financing option to your clients.
Refresher & Initial Training
In the mortgage industry, it's important to keep your skills and knowledge up to date with all of the newest advancements in the field. At the Capstone Institute, we offer a complimentary refresher and initial training course that can help you do just that. This course is designed to provide you with the latest information and techniques in your field, and it can also help you refresh your existing skills. Whether you're looking to update your knowledge or learn something new, our course is the best way to stay sharp and improve your performance at work. Since this course is free, it's also a great way to invest in your career without breaking the bank.
Your Career in the Mortgage Industry Starts with Capstone Institute.
For more than 30 years, Capstone Institute has been recognized as a national leader of loan officer schools, helping thousands of professionals gain the skills they need in "Mortgage Competency." To date, we've trained over 65,000 CMS graduates in loan origination and loan processing. Our training certifications are trusted by banks and HUD homeownership centers across the country. With the experience of Capstone Institute, we can help you begin your career with the skills and knowledge you need to excel in the mortgage industry. Mortgage training starts at Capstone Institute.
Frequently Asked Questions (FAQs)
"After just 6 months in the mortgage lending business, I participated in the pre-licensing class offered through Capstone. The class was highly informative and interactive which helped me to retain the knowledge I needed to pass the National MLO SAFE Test with a 92." – Shea Martin

"I just completed the DE Underwriting training with Kathy. 19 years of experience in the industry and I must say, this was absolutely the best course I have ever taken. Extremely informative and well taught. Thank you." – Keith Holmes

"Capstone exceeded my expectations. The instructors do a great job of explaining things and taking the time to make sure you understand them. I'm about to schedule my exam but I'm confident because of the training and skills I received from Capstone." – Michael McCollum