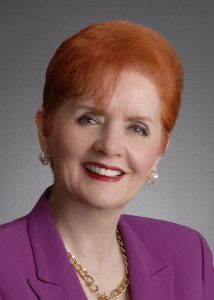 Kathy Lewis is the founder of Capstone Institute of Mortgage Finance and has over 25 years experience in the mortgage industry.  As a Loan Officer for a major lending institution, Kathy was consistently among the top producers.  While working as an on-site sales agent for a national builder, she sold over 160 homes in a twelve-month period when interest rates were at 16-1/2%!
She spent five years as Vice President of one of Atlanta's largest homebuilders and was President of a mortgage company before founding Capstone Institute in 1986.
Kathy's mission in founding Capstone Institute was to provide the most effective, informative, and professional training programs available for mortgage professionals.  Capstone Institute is nationally recognized as the premier mortgage training institute and attracts students from most of the 50 states, including Hawaii, Alaska, and Guam.
As one of the very first mortgage education centers, Capstone, and our instructors have helped set the standard for mortgage education, training, and preparation for industry-related exams.
Kathy Lewis has been recruited several times in the past by the HUD's own sponsored homeownership centers, and Capstone itself is recognized and respected by others in the lending industry.
Specifically, the Dept. of HUD, all four of their homeownership centers nationwide,
Other national lenders and banking Institutions who Capstone works with:
Freedom Mortgage, FlagStar, Union Pacific, Chase Bank, Sun Trust, Regions, Wells Fargo, BB&T, Citibank, Synovus, and more prestigious institutions all honor Capstone certifications as a trustworthy endorsement of knowledge attainment.