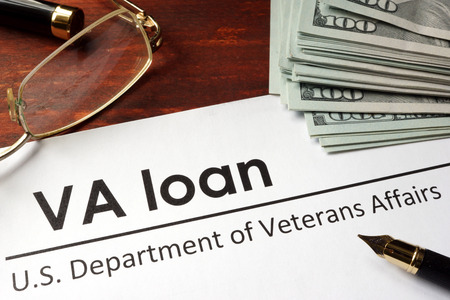 Our United States Veterans put numerous amounts of time and effort into protecting our country. For this, we are forever grateful. There are many ways we honor our Veterans in Atlanta including Veterans Day, providing military discounts at local restaurants, and standing for our country's flag. However, the most helpful way to serve military servicemembers and their families is by offering VA home loans.
What is a VA Loan?
A VA loan is a home loan provided by private lenders like a mortgage company or bank. The U.S. Department of Veterans Affairs guarantees part of the loan, ensuring Veterans receive monetary assistance when becoming a homeowner.
The VA provides a variety of loans to make owning a home easier for Veterans.
Purchase Loans often do not require a down payment and allow Veterans to buy homes at competitive interest rates.
Native American Direct Loan Program (NADL) is used to help Native American Veterans afford homebuying activities on Federal Trust Land. It can also lower the interest rate on a VA loan.
Interest Rate Reduction Refinance Loans (IRRRL) can lower interest rates by refinancing current VA loans.
Adapted Housing Grants are available to Veterans with permanent service-related disabilities. These grants allow Veterans to purchase, modify, or build an adapted home to accommodate their disabilities.
How Do I Apply for a VA Loan?
For most VA loans, you will first need to complete a Certificate of Eligibility (COE). This certificate can be found online through "eBenefits", delivered by mail, and through your bank or mortgage company. Your lender will help you apply for other loans you qualify for, assisting you through VA forms and submitting them to the nearest Regional Loan Center.
Am I Qualified for a VA Loan?
Eligibility requirements for VA loans depend on Veterans' service commitment or length of service, duty status, and character of service. For a purchase loan or cash-out refinance loan, qualified Veterans must have a certain level of credit, sufficient level of income to meet monthly payments, and a valid Certificate of Eligibility. If you have other questions about VA qualifications, contact your bank or a mortgage company.
Do Military Veterans Qualify for Other Benefits?
In addition to VA home loans, Veterans have access to insurance benefits, financial assistance with purchasing a vehicle, education and career counseling, and health care benefits. All benefits will vary based on the Veteran's time of service and specific need situation. VA home loans are a great way to buy, build, or renovate your home. Atlanta homes in particular can be expensive, and financial assistance is encouraged to Veterans who need it.
How can I Help?
If you're interested in helping Veterans receive VA loans, you can become a mortgage lender. Mortgage lenders help Veterans daily. Upon starting a position in the finance and mortgage industry, you will need to obtain qualified training. Loan origination and loan processing classes are available online and in person at Capstone Institute in Atlanta. Capstone Institute is recognized and respected by others in its industry. Join the 65,000 individuals that have completed loan courses and are helping Veterans and other US citizens obtain their dream homes. Call today for more information. 888-254-3434