Principles of Mtg Finance Webinar – January 8-9-10th
Principles of Mortgage Finance
Initial

 On Board Training For Brand New Originators
Training Officers & Branch Managers
Take a few moments and review the course topics
and the quality of the training materials
The November is full
Thank you for your continued support
Next training date January 8-9-10th
3 Day Training Curriculum
Instructed by Kathy Lewis
Master Mortgage Trainer Since 1986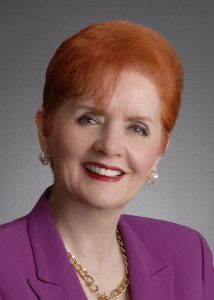 This training is normally offered as a self paced – online program.  But to promote the quality and ease of learning , Kathy Lewis will personally instruct these classes in this live webinar.
Afterwards the originators will have 90 days access to the full recorded event so they can refresh their skills.
$325.00
January 8-9-10th 
3 Afternoons
Tues-Wed-Thurs

1 PM to 5 PM E
   Registration Cut Off Date is
Tuesday Jan 2nd, 2019


Class is limited to 30 students so register early.
As an incentive bonus 
Individuals registering for this event will also have

online access to 2  additional programs
Understanding & Reading Credit Reports
Correctly  Calculating Borrowers Income
This Training Includes:
* Hardbound 494 page training manual


* Printed case studies and  exercises to strengthen skills


* Certificate of Completion after testing
* Please allow

3 business

days for shipping
*Access to the recordings of the entire training for 90 days


See the topics covered in this training
Take a test drive of this training covering calculating the borrowers incomes
Remember; students will have their printed manual and case studies in front of them during the webinar.
About This Live Webinar and Extended  Video Training:
Join Kathy Lewis the President and Founder of Capstone institute as she assists new originators into their new careers with a private webinar covering the necessary skills they'll need to start their transition into mortgage lending.
Branch Managers , 

Consider This Possibility. 
As an alternative to what you doing now ;  start your new employees with this training 
before they  
report for their first day of work?
After verifying a clean back ground check and during the licensing period they can complete this training.  
If they can't make the webinar you can purchase the video recording of this training and they can complete it on their own time.
By taking this training; image the time you could save and transition them into more important job skills such as
learning loan programs, making presentations and handling questions and objections.
For New Originators Looking For Employment
If you're looking for a better way to get your first job interview, seriously consider taking this training and add it to your resume. A reason why employers are looking for originators with 2 or more years experience is because of the risk factor and training costs involved with new originators.
Show employers  you've made the commitment  by helping them lower their risk factor and make them feel confident that you're prepared to work hard and invest in yourself.

How our training works: 
After registering yourself or one of your new originators, Capstone will send the student their printed manual and case studies.
These materials are essential for them to have prior to training, and why we have a posted cut off date.   On the Monday before class ,Kathy Lewis will send each student an email with their link to enter the training.
We ask all the students to enter the training 10 minutes before the classes start. The webinar link is

good for all three days.
Class is limited to 30 students so register early.
Testing , Certificates of Completion & Free Refresher Training.
After the webinar as concluded the students will be granted additional access to the recorded video presentation of this training.

This additional access to the pre-recorded version of this training will enhance the student's comprehension and help them to better remember 
their lessons and exercises.   
If You Can't Make The Live Webinar Training dates?
T
his training can be purchased separately as a full length recording. You'll have 90 days of  full access with the same printed materials as if you were in the live webinar