FHA Refresher – The HUD 4000.1 Handbook
$75.00
FHA Refresher training using the HUD 4000.1 handbook.. Learn about the FHA changes which the 4000.1 covers
FHA Refresher – The HUD 4000.1 Handbook
$75.00
$75.00Add to cart
Are you an FHA Underwriter, Processor or Originator?
Kathy Lewis has reviewed and condensed 1009 pages of the new HUD 4000.1 handbook into  71 minutes of pertinent information for everyone dealing with FHA single-family loans.


Your satisfaction is guaranteed
Instructor: Kathy Lewis
Duration:   1.15 hour video with 15 page downloadable frequently asked questions and 90 days training access
3 Steps and you're in the class today.           
   1st:     Register for class
 2nd:     Login using e-mail address and password assigned during registration
 3rd:     Print off your materials and access your training
These new changes will affect all loan originators, processors and FHA DE underwriters.
* Changes when working with the TOTAL SCORECARD
* Downgrades when manually underwriting
* New Streamline Rules that make sense
* New guidance on underwriting when there was no guidance before
* New ways in calculating income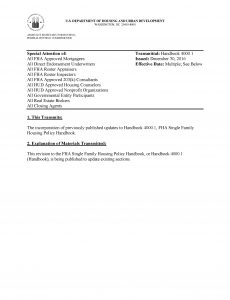 View The New 1009 page HUD 4000.1
OR
You can go to ALREGS if you're a member and spend umpteen hours finding your topic
$75.00Add to cart