Advanced Mortgage  Training For
New Originators / Loan Officers

This is not a basic boot camp  but an
advanced 5 day training curriculum
with 3 components and over 20 hours of
of instructor led instruction.
1st
Live Instructor led webinar with printed materials shipped to you before training.
5 afternoon training sessions from 1 to 5 PM (EST) 
2nd

You or your staff  can refresh  any part of this training by
using  our video library for 6 months
3rd
Certificates of achievenment and completion are
award after passing our online testing
About This Training
5 afternoons of online live webinars from 1PM to 5 PM (EST)
Printed training manuals and materials  sent prior to starting.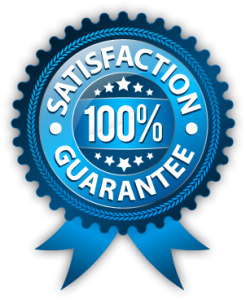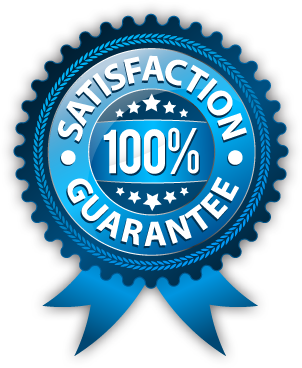 January 13th -14th -15th -16th -17th
Instructor led webinar  – 20 hours of instruction
Training manuals and materials ship to you 


1:00 PM to 5:00 PM ( EST) 
Class size is limited nationally to 40 loan originators.
Please allow five days for your manuals and materials to arrive by FEDEX.
Private webinars are also available. Please call us for  corporate rates.
$325.00     

The early bird special is good until December 20th.


$325.00Add to cart
Training Format:

5 afternoon live webinar followed with 6 months access to our video library.

This curriculum is personally instructed and led daily by a Capstone instructor.
After registration,  we'll  ship  your printed manuals and materials.
You'll also receive an email invitation explaining how to join your daily classes.
What happens if 

I miss a day?
No worries if you miss a day. You'll be able to catch up by logging into our video library of these classes.
Students will  recive a user name and password to access all of their  training for 6 month.
About this training:

Certificates of Completion
Certificates will be awarded to all students who wish to take our  online testing covering these classes.

Understanding and Reading Credit Reports
Topics covered:
What Is a Credit Report?     What Is A Consumer Reporting Agency?  Reviewing The Credit Report,
Limited and Automatic Subscribers,   What Is Credit Scoring?   Different Types Of Credit Reports,  What Is A Factual Credit Report?   Tri-Merge Credit Reports,   Non-Traditional Credit Reports,  Disputing Erroneous Information,  Increasing Borrower's Scores,  Codes Used By Credit Unions,   Read Credit Report Carefully,  Adverse Action Codes,
Can A Credit Report Be Increased?   What Can You Do To Improve Your Borrower's Credit Report?
Fair Credit Reporting Act, The Fair Debt Collection Practices Act, Federal Wage Garnishment Law,
The Equal Credit Opportunity Act, Length of Time Credit Information Remains On Record
Correctly Calculating Your Borrower's Income
Topics covered: Includes practice case studies and exercises
Fannie Mae guidelines, FHA guidelines for loans scored through TOTAL, Traditional Current Employment Documentation, Alternative Current Employment Documentation, VA guidelines on income from non-military employment, Standard Documentation,  Alternative Documentation, How do you calculate variable Income?
How do you calculate commission income? Other sources of income requiring special attention, How do you calculate Non-US citizen borrower's income? How do you calculate non-taxable income? How do you calculate military propay?
How do you calculate automobile allowance? How to calculate income on an FHA loan if borrower is making alimony payments? How to calculate interest and dividend Income? How do you calculate rental income?
How do you determine stable monthly income?
 Principles of Mortgage Finance 
Topics covered: Includes practice case studies and exercises
The training begins in section 5 – "Guidelines For Taking A Detailed Loan Application"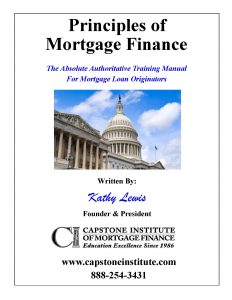 There's just too much information to list all
the topics. Open Your Manual Here √
Advanced Sales & Marketing
How To Get For Sale By Owner Business
How To Get Business From The General Public
How To Get Builder Business
How To Get Realtor Business
Developing your own plan of action is easy when Capstone Institute  has laid everything  out so you only have to pick which plan or plans work best for you.
All good Loan Originators need to understand how to start their own lead generation pipeline and not rely on internet leads or expensive and sometimes fraudulent leads from internet providers.
If internet  leads were so good, why aren't they originating?